Discussion Starter
·
#1
·
With apologies, I'm racing to meet a 12/5 deadline I only learned of yesterday. Here is my build:
http://www.porsche-code.com/PJ7N6QR2
If I open my code link, using either Google Chrome or Internet Explorer (Edge), I get this: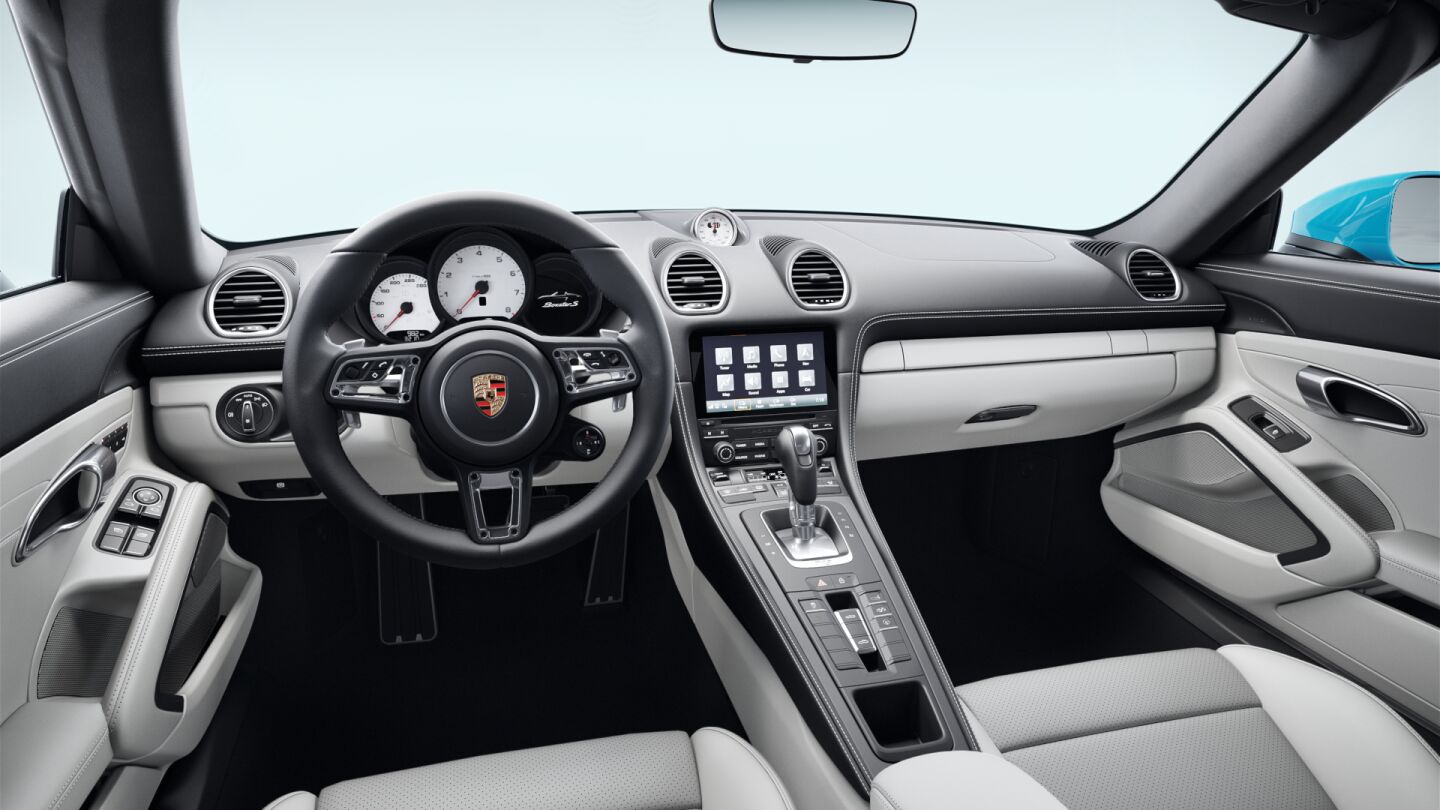 When my dealer opens it, there is much less chalk leather, in particular on the dash/glove box/cupholder/door. My options selected are "Leather Interior in Black/Chalk BW", which gives me chalk everywhere except to silver door, dash and console trim, and "Leather Interior Package i.c.w. Leather Interior EKC", which replaces that silver trim with chalk leather. The dealer has to change the option selections (I forget what he did) to make his rendition look like mine, and this comes at a small price increase.
My questions here:
1) Other than the dealer is correct, and everybody else is wrong - is there any other explanation? Can anyone who has selected the same options as me (I'm in the US) comment?
2) My configurator makes it look like "Leather Interior in Black/Chalk BW" gives you chalk stitching in the black. Again, can anyone confirm or deny?
Many thanks again,
Joe