Sexy, isn't it. I believe that diffuser is part of the "SportDesign Package painted in Black (high-gloss)" package.
I've seen poor Chinese made immitations of the two pieces, but they don't float my boat personally.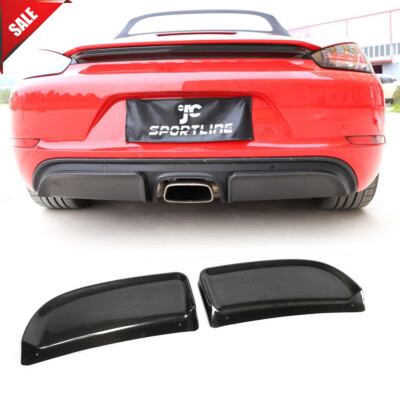 Features: 1.Fit For Porsche 718 Boxster Cayman 2-Door 2016-2019 2.Premium quality carbon fiber, with polished and shinning surface and UV-Protected Clear Coating, Anti-fading, antiwear and corrosion resistance 3.easy to install it to car and won't peel off, and has no damage to your car...